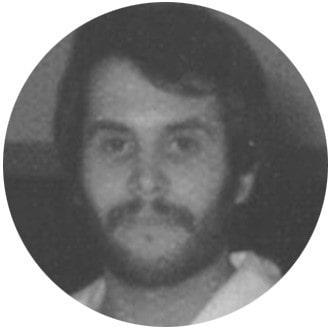 Born October 11, 1948 in Borgetto, Sicily (Italy); Grandmaster Joseph Lupo came from humble beginnings with the dream of always coming to America. Upon arriving, he began working hard to support his family and future family. In March of 1972, he walked into a small store where he noticed a man laying tiles on the floor; the small store, in Astoria Queens, turned out to be the Moon Sung Lee Taekwondo Institute. It was from this institute that Joseph Lupo Sr. became Grandmaster Moon S. Lee's first student and black belt.
Through years of dedication and love for the Martial Arts, Joseph Lupo Sr. became a Master Instructor. Along with Grandmaster Moon S. Lee, they opened a school in Whitestone. It was there that GM Joseph Sr. and his wife Grace would instill their love for Taekwondo to countless students, especially their children. Their oldest daughter Jennie became a 2nd Degree Black Belt and is now a practicing Dentist. His youngest son Vincent, who is also a 2nd Degree Black Belt, runs the family restaurant. His oldest son Joseph Jr., a 6th degree Master instructor, who wanted nothing more to make his father happy, would follow in his footsteps and dedicate his life to Taekwondo.
The greatest philosophy he taught was – "your belt is worn around your heart, never your waist." Taekwondo always comes from the heart; this is something students of the New York Black Belt Center will learn for generations to come. Grandmaster Joseph Sr. was taken from us way too soon, but his teachings will never be forgotten.
Over 30 years of Martial Arts Experience (May 1983)
Certified 6th Dan Black Belt under Grandmaster Lee, Moonsung/Master Joseph Lupo Sr. & Kukkiwon (World Taekwondo)
Established the New York Black Belt Center (2010) , NYBBC Corona (2016), NYBBC Westchester (2017)
Member of the Pope Francis Society to promote anti-bullying in Catholic schools (2013-2014)
Team Manager/Coach Team Wolfpack (2010-present)
Registered Level 1 Coach (USAT)
2023 Asia-Pacific Masters Games Gold Medalist Ultra (-74kg) Taekwondowon, Muju, South Korea
2022 Puerto Rico Open (G2) Gold Medalist Ultra (-80kg)
2020 USA Ultra National Team Member (-80kg)
2020 US Open Ultra Bronze Medalist (-80kg)
2019 New Jersey Open (10.0) Ultra Gold Medalist
AAU National Champion 2019 (Ultra Black Belt)
Member USA Masters Games Team for European Masters Games in Torino, Italy 2019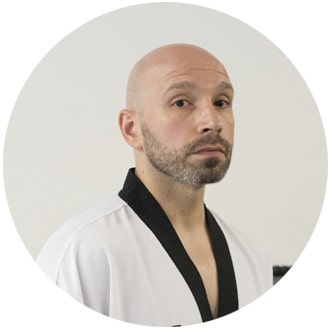 Master
Joseph Lupo, Jr.
(Bayside)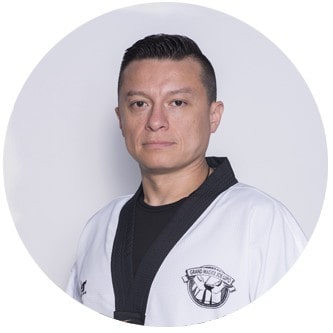 Master
John Rodriguez
(Corona)
Taekwondo practitioner since 1994 (age 16)
Certified 4th Dan Black Belt under Master Joseph Lupo Jr. & Kukkiwon (World Taekwondo)
Head Instructor New York Black Belt Center Corona
Captain of Team Wolfpack competition team (2010 - 2019)
2023 National Team member
2023 National Champion Gold medalist (AAU)
2004/2018/2019 National Champion medalist (USAT)
12x NY State Champion
7x NJ State Champion
4x CT State Champion
Kuie Luck (youth enrichment program) head summer camp instructor (2018-present)