NYBBC is a no gimmick Martial Arts school for students of all ages.
Located in Bayside New York (we now have a second location in Corona!), the school was founded by Headmaster Joe Lupo Jr., a champion on both International and National levels, who has 30 years of Martial Arts experience. The love and passion he has for teaching true martial arts is evident in every class.
A Safe Space For Our Students
All surfaces and equipment in our gym are treated with the revolutionary, all green, EVO8 Protective Shield, which protects against germs, mold, allergens and odor causing bacteria.
EVO8 Protective Shield creates a molecular bond with all surfaces that continuously battles germs, mold, allergens and odor, 24 hours a day, 7 days a week.
NYBBC & The Family Center for Autism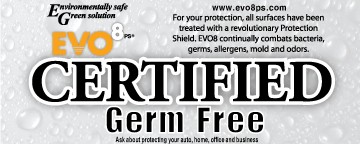 In March 2015, Master Joseph Lupo Jr. established the New York Black Belt Center within The Family Center for Autism in order to share his passion of Taekwondo with those living with autism.
---